Harmony Acura Service in Kelowna
Whether you're experiencing an issue or simply maintaining your vehicle's service requirements, Harmony Acura Service in Kelowna is the premiere choice for drivers in Penticton and beyond. We always ensure each customer leaves satisfied and with their Acura vehicle in its peak possible condition. Learn more about the services we offer in our state-of-the-art facilities below, and then schedule your service appointment with us today!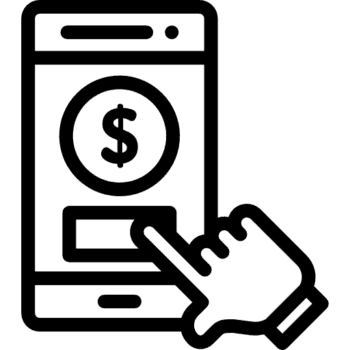 We are now offering an internet payment option. Simply complete your appointment, and we will email or text you a payment link where you can pay for your appointment online. Combined with our vehicle valet service, you can rest assured that you are as protected as possible from Covid-19. We offer full vehicle valet, service and sanitization options without having to interact with anyone in close proximity or enter any public spaces.
Why You Should Choose Harmony Acura
At Harmony Acura, we prioritize your satisfaction with each and every repair we perform. Our Acura Certified Service Center is staffed by trained technicians that know Acura models inside and out. We keep most necessary parts onsite so that repairs can be performed quickly and correctly — so that you can take your Acura back out on the road with full confidence.
With all services, we include a complimentary car wash so that your vehicle looks great, too. Our waiting lounge is climate controlled with iPads for your entertainment and charging stations so that you can stay plugged in with your phone or tablet. We provide complimentary refreshments and shuttle services, as well.
Services Provided
With or without an appointment, you can always bring your Acura in to be inspected for dependable and friendly service. Many repairs are done same day, and you can also schedule an appointment online for the most convenience. Consult your owners manual for info on timing your maintenance appointments.
Brake Services: We can inspect your brakes, brake pads, and brake rotors to ensure that they're in optimal shape for the safest driving experience. We'll advise you if you're in need of replacing any of the aforementioned parts or if you need to have your brake fluid flushed to give you maximum stopping power.
Timing Belt: Have your timing belt checked at every interval recommended for your model per your maintenance schedule. Your timing belt is an integral part to keeping your vehicle run smoothly. When it is time to have it replaced, we only use an Acura Genuine Timing Belt that fits your vehicle perfectly and increases the longevity of your vehicle's performance life.
Oil & Fluid Changes: Using Acura Genuine Motor Oil offers your engine the best performance as well as the longest duration of use before needing another oil change. We also use Acura Genuine Transmission Fluid for your automatic transmission to run smoothly and as designed. Other fluid changes you may need include Antifreeze All-Weather Performance and Power Steering Fluid, both of which we use optimized formulas specific to give you the most out of your Acura's performance.
Air Filters: We'll check your engine's air filter to see if it needs to be replaced due to build-up from outdoor pollutants. Giving your engine a fresh air filter allows for more efficient air intake which in turn gives you better fuel economy. Your Acura also has a Cabin Air Filter that will regularly need to be changed to make sure that the air flowing through the cabin is of the best possible quality, as the old one collects pollen, dust, and other airborne debris.
Other Repairs: We can service many other parts that may need to be replaced over time, as well, like your water pump or battery. In most cases, we will be able to catch repairs before they become bigger problems when you bring your vehicle in for a routine inspection so that you don't incur bigger costs down the line. Our certified technicians will evaluate your engine's performance to let you know if any work needs to be done so that you can keep your Acura running in its best shape for many years to come.
Parts: We only use Genuine Acura parts to repair your vehicle. Using Genuine Acura Parts guarantees that everything fits seamlessly and as it is designed so that every moving part of your engine works without faulting. While we keep many parts in stock, we can also order specific parts quickly to get you back on the road in no time.
Schedule Your Maintenance Today
Whether it's an oil change or you need to have the transmission inspected, go ahead and book an appointment online so that one of our certified technicians can evaluate the repairs needed for your vehicle.
You're also welcome to stop by during our hours: Monday-Friday from 7:30 AM to 5:30 PM and Saturdays from 8 AM to 4PM. Our phone number is 250-861-3003. Our service center is located with our dealership at 2552 Enterprise Way in Kelowna, BC, close to drivers in Penticton. We're here to answer your questions and keep your Acura up to speed now!