Kelley Blue Book Names Acura the Top-rated Luxury Vehicle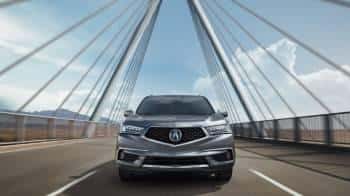 If you've been behind the wheel of an Acura, then you know that the precision performance and sleek interior are impressive. It's no surprise to Acura owners of Kelowna or Penticton that Acura has been named the 2017 Top-Rated Luxury Brand for 5-Year Cost of Ownership by Kelley Blue Book.
Evaluating all makes, the acclaimed resource for car research has decided that Acura is the best investment you can make for your driving pleasure and resell value. Read on to find out why, then explore our inventory today!
Top-Rated by Kelley Blue Book
It's the second year in a row that Kelley Blue Book has named Acura the number one Luxury brand for 5-year cost of ownership. The factors that experts used to determine the winner covered cost, depreciation, finance and insurance fees, estimated fuel costs, maintenance costs, and other fees. With all of these aspects taken into account, Acura came out on top yet again. With reliable performance and unbeatable repair costs, Acura has proved itself a smart choice for all types of drivers.
One of the most important factors that vehicle shoppers should consider is the vehicle's ability to maintain its value, and Acura has proven itself over the years to do just that. Keeping costs low across the board, Acura still offers you a plethora of luxury features without cutting corners.
Whether you're shopping for a luxury coupe or a crossover that accommodates the family and business ventures, Acura has a model that makes sense for you. With signature Precision All-Wheel Steering, you'll enjoy unrivaled performance, and a wealth of technology inside of the cabin keeps you seamlessly connected. Across the six models offered for this year, there's no way to make a wrong choice.
Make the Smart Choice with an Acura Today
Visit our showroom located at 2552 Enterprise Way in Kelowna, BC, a short trip for those in West Kelowna and Penticton. You can explore our vast inventory of Acura models to see which one suits you best. Give us a call at 250-861-3003 to speak with a sales specialist, or contact us online if you have any questions.