Integrated Dynamics System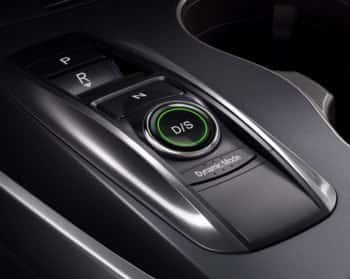 The Integrated Dynamics System (IDS) enables you to choose the feel of the dynamic responses within your vehicle. With a button located by the shifter, you can change from the "Normal" setting to "Sport" to increase steering feel and quicken throttle response. On Super Handling All-Wheel Drive™ (SH-AWD®) models, the system more aggressively distributes power to the outside wheels in a curve.
A third "Comfort" setting creates an even lighter power steering feel.
The Multi-Information Display (MID) informs you of your setting after it has been changed. You can also set the MID to continuously display your IDS setting.
Two MDX key holders can each have their preferred IDS setting stored in memory, so the individual IDS preference is automatically set when you enter the driver's seat.
The IDS and transmission's Sport settings can be synchronized for a more engaged driving experience or engaged separately.