Track-Tested Design
Building on its racing lineage, the NSX Type S combines an aggressive design and aerodynamic components to create more downforce that helps keep you glued to the asphalt. The NSX GT3 Evo-inspired carbon fiber rear diffuser provides increased stability so you're in control.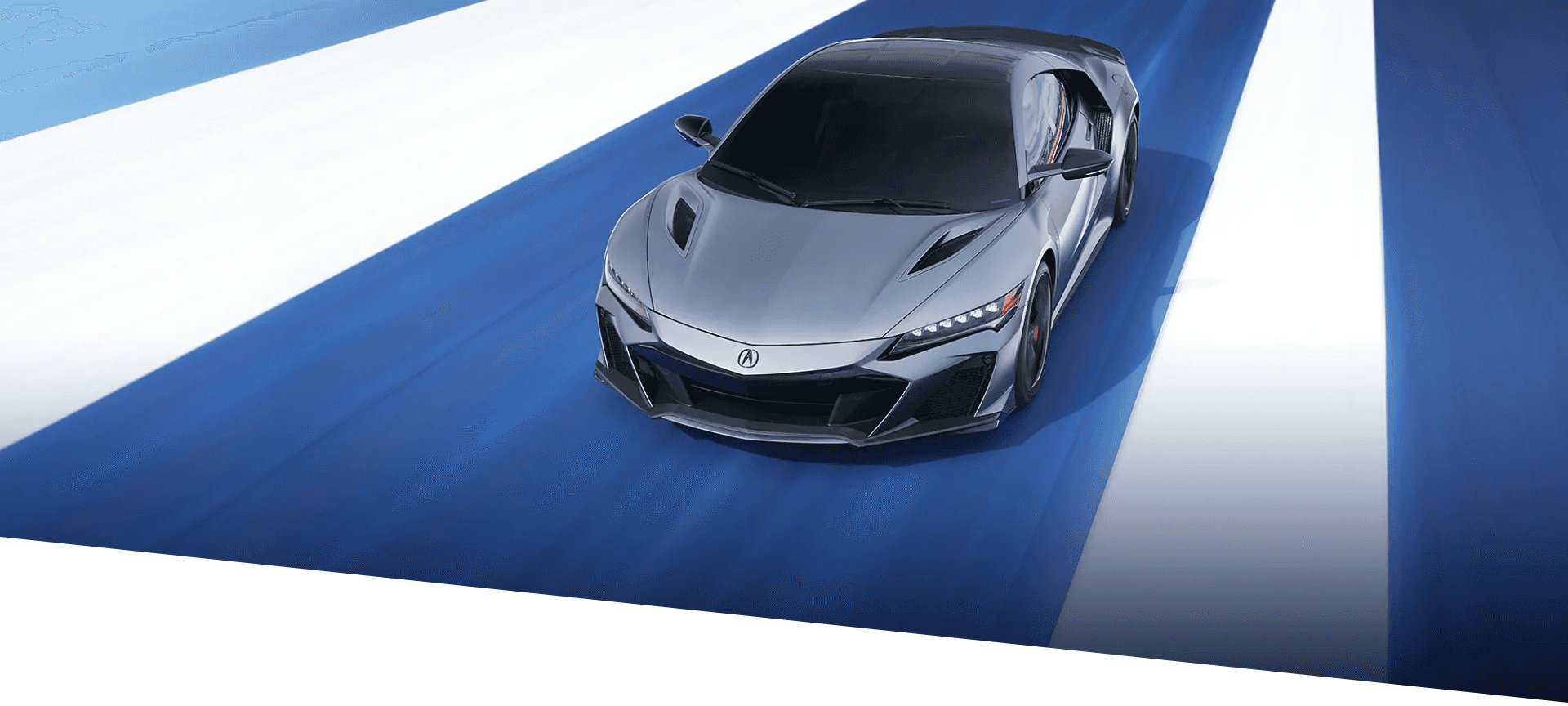 Type S Power
The highest-performing production NSX ever features 600-HP* for your most electrifying drive yet. With race-spec twin turbos that integrate feeling with sound, you'll hear the NSX Type S long before you see it.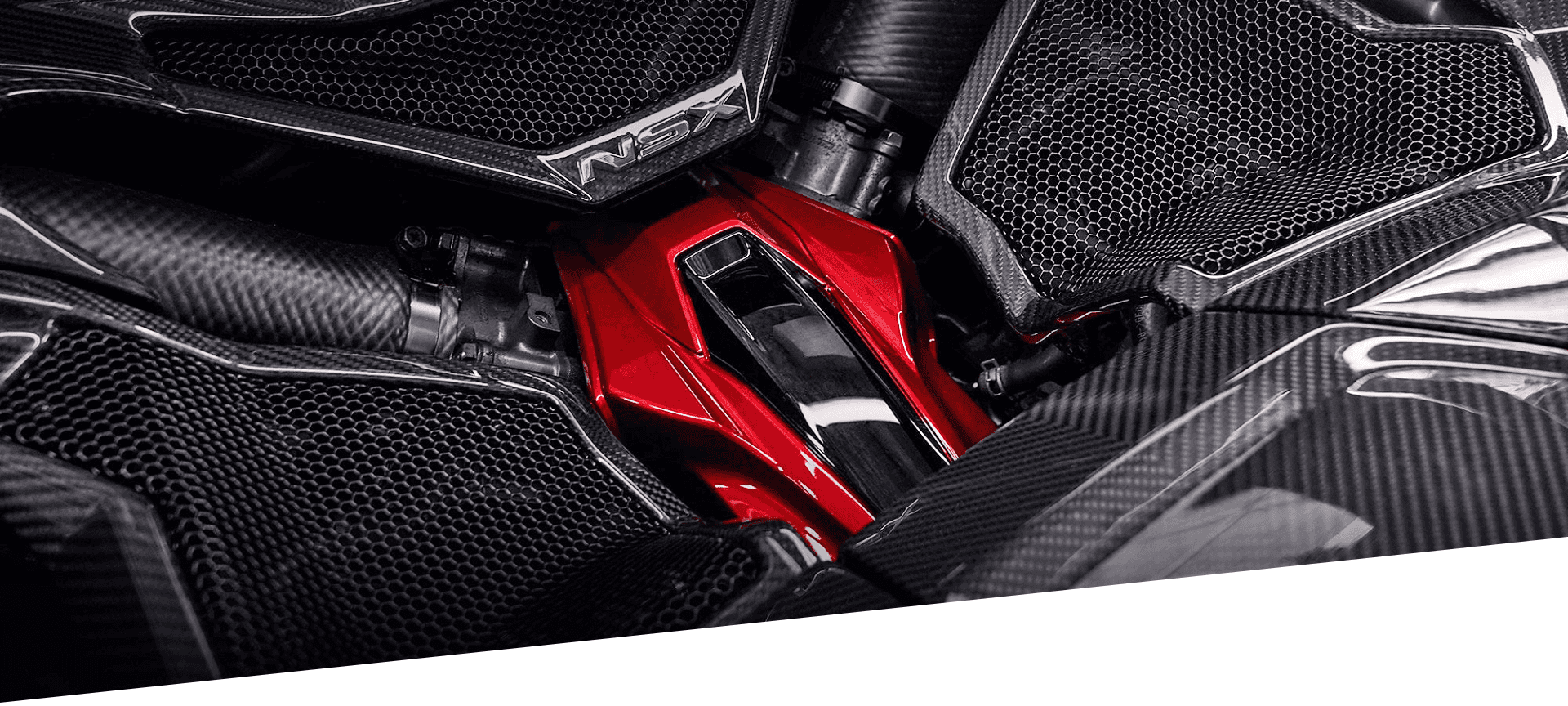 Lightweight Package
The available motorsport-focused Lightweight Package featuring carbon-ceramic brakes, a carbon-fiber engine cover and Carbon Fiber Interior Sport Package shaves even more crucial weight for the ultimate performance-driving experience.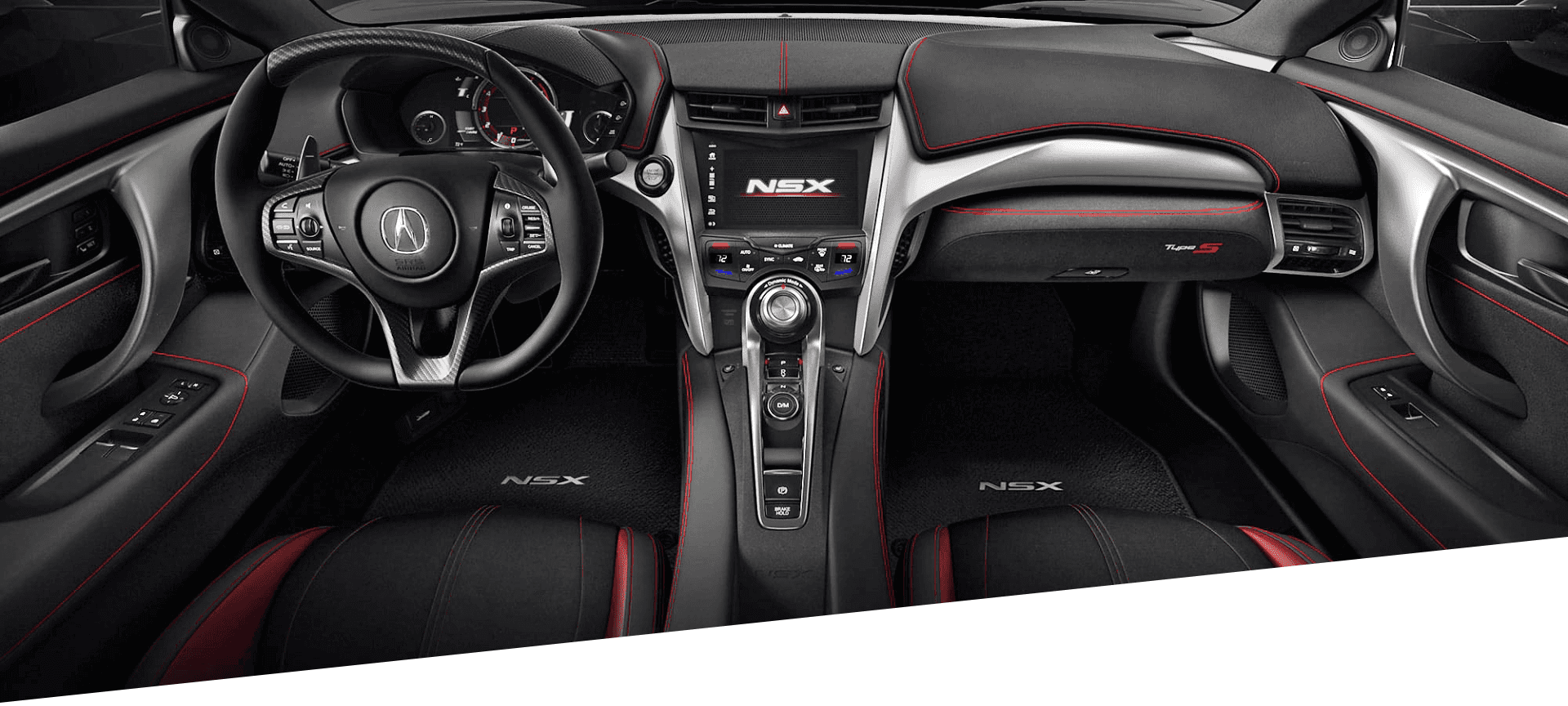 Advanced Interior
Every detail of the NSX Type S interior strengthens the connection between driver and machine, including a racing-inspired steering wheel design and extensive application of Alcantara® trim and finishes throughout that evokes a motorsport experience that you can feel. Exclusive Type S and NSX logos signify this unprecedented moment in Acura history.